MISSION: What we do
Our mission is to lead people to become fully devoted followers of Christ.
VISION: How we do it
Weekend Services. Small Groups. Next Steps. Serve.
PURPOSE: Why we do it
Know God – through experiencing God in our services.
Find Freedom – through personal connection in groups
Discover Purpose – through Next Steps and DNA classes.
Make an Impact – through ministering to others and serving.
VALUES: What guides us
Love God
Love people
Grow intentionally
Give generously
Develop others
Choose joy
Pursue excellence
And he said to them, "Go into all the world and proclaim the gospel to the whole creation. Whoever believes and is baptized will be saved, but whoever does not believe will be condemned."

– Mark 16:15-16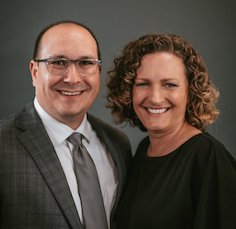 Pastor Andrew Templeton
Lead Pastor
I'm the Lead Pastor at Sweetwater Assembly, which basically means that I reap the rewards of the hard work of the dozens of volunteer leaders and staff who call Sweetwater Assembly home. My "job description" says that I am: The Guardian and Ambassador of the Vision, The Preacher and The Leadership Developer. However, "job description" insinuates work. But, when you're doing what you love, it's unfair to call it work!
In August of 2000, I married my college sweetheart, Rachel. Since our wedding day, we have been blessed with three amazing kids and dozens of wonderful memories of life and ministry. Rachel and I are both Lee University graduates (2000). I went on to complete a Masters of Divinity and a Doctor of Ministry (2009) from Asbury Theological Seminary. I am passionate to see lives transformed through the grace and power of Jesus Christ. His grace really is amazing.
Some of my interests include traveling, scuba diving, sports and just relaxing with my family.
Rachel Templeton
Pastor to Kingdom Kids and Marketing Coordinator
I love working with kids. They are honest, loving, and genuine. What a great place to do ministry. I am blessed to be the Pastor's wife, Pastor to Kingdom Kids and the Marketing Coordinator at Sweetwater First Assembly. I grew up in Pennsylvania with an amazing family that was also involved in ministry. From two days old I have been in church. I graduated college from Lee University in Cleveland, TN in 2000, then married my love, Andrew, two weeks later. Since then I have been in ministry at multiple churches. The look may have been different while I had little kids at home, but now I'm blessed that I can do ministry with my kids. I love that my teaching education will help me in the ministry to be done through Kingdom Kids. When not working, I love reading, working in my yard growing hydrangeas, and trying to keep up with my husband.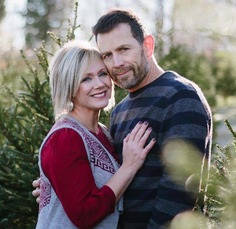 Jeff Nichols
Worship Pastor
I have been leading worship for over 30 years now… wow, that's putting some miles on me!!! Haha, but I am more passionate today about praise and worship than ever before!! A Texas native, I graduated from Lee University in 1992 with a bachelors degree and soon after met my wife, Heather. Heather and I have been married for 25 years and have served in full time ministry for those years and have been blessed with 3 amazing kids, Dustin, Breanna and Braden and our daughter-in-love, Brooke. We recently made a move back to Tennessee where we plan to stay. We are blessed to serve at SFA and look forward to what God has in store for us through worship. My wife and I are passionate about His presence and believe we can create an atmosphere of authentic worship through hunger, unity and excellence. When I'm not found playing keys, I may be reading, outdoors on a river, bike riding or spending time with my family.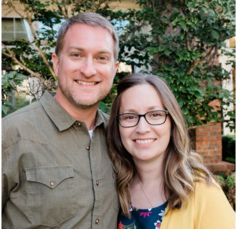 Jill Moltumyr
Executive Pastor
My focus is to assist people in their personal walk with Christ as they develop their faith and purpose while making an impact in this world. I have been in pastoral ministry alongside my husband for 20 years and have my B.S. in Music from North Central University and my Master's in Pastoral Counseling: Leadership from Liberty University.
Bryce Moltumyr
Associate Pastor_ Ministry Development
I primarily work to continue building our online campus as well as build a multiplication strategy to put more healthy churches in the area. I am passionate about healthy leaders and healthy churches. Bryce has a B.A. in Youth Ministry and has been in pastoral ministry for 20 years. He enjoys dreaming up new ideas and ways the local church can make a difference in its corner of the world. He loves being in ministry with his family and watching his teenage boys grow up excited about serving the Lord.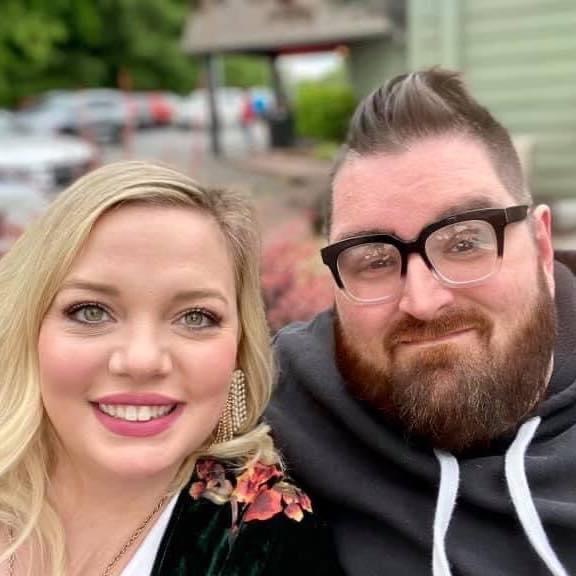 Lindsey & Josh Issac
Youth Pastors
Lindsey was born and raised in Munford, TN. She graduated from Southwest Tennessee Community College and was employed for 10 years as a Radiologic Technologist before attending Tennessee School of Ministry and transitioning to full time ministry. She has been serving in youth ministry for 10 years.
Josh was born and raised in Smithville, TN where he discovered his love for music and the arts. He was called into the ministry directly out of high school and attended Gadsen Masters Commission. He has been involved in youth and worship ministry for over 15 years.
Lindsey and Josh were married February 29th, 2020 and are parents to two spoiled fur babies, Bentley and Elvira. Together, they lead Crave Student Ministries and are so excited to see what the Lord has planned for the students of SFA and the community. They believe that through intentional discipleship, Spirit filled worship, and time spent in the Lords presence that students can take hold of the truth that God is good, He is faithful, and we are His sons and daughters.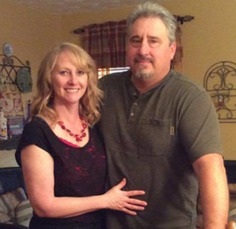 Gina Stenger
Facility manager
Gina has been an active staff member since 2005, as well as maintaining her own professional cleaning business. Originally from Michigan, Gina and her family moved to East Tennessee to be closer to family. Gina is married to Gary, and they have a grown son, Tanner. When Gina's not cleaning, she enjoys a good book.