Our Mission
At Kingdom Kids' Ministry, our mission is to instill a Kingdom Perspective inside boys and girls and to prepare them to live out the full plan that God, the King, has set for each of their lives.
But seek first his kingdom and his righteousness, and all these things will be given to you as well.
Matthew 6:33
The Kingdom Perspective
At Kingdom Kids' Ministry, we believe in the Kingdom Perspective. The Kingdom Perspective is the mindset that as God's children, we are not of this earth. We are princes and princesses of the King. We have been placed in a temporary world to live out the commission our Father, the King, has given each of us. This commission is to save ALL humanity from death by using the gifts that have been instilled in each of us and by using the love that Jesus Christ used on this same earth thousands of years ago.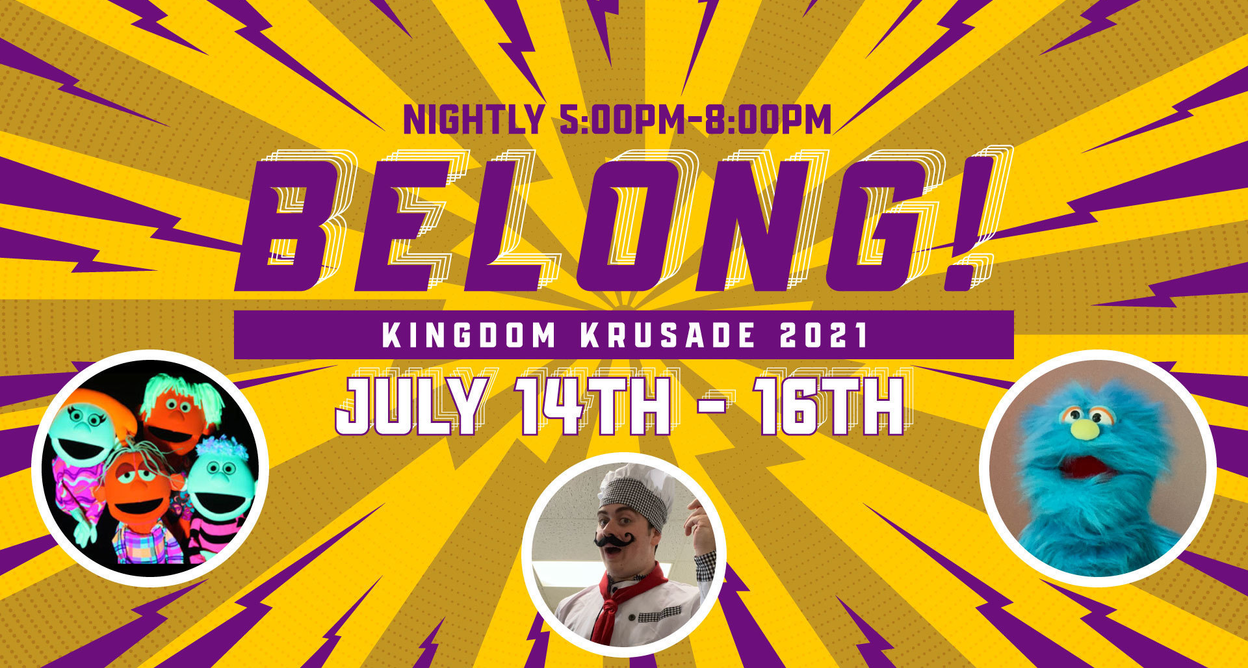 Kingdom Krusade is the greatest event of the summer!! For three days in mid-summer, Kingdom Krusade takes place. Kingdom Krusade is where kids from all around the community will join together for three days and have an encounter with their Heavenly Father that they will remember for the rest of their lives.
Kingdom Krusade will use puppets, characters, worship songs, object lessons, and other creative ways to teach the Word to all students who come! Each and every boy and girl will be shown the love that Christ has shown us and will have an experience of a lifetime!